If you are looking for small-bank appraisal management services, SAMCO is the perfect AMC for you. As a small bank or credit union, you value smart business decisions and authentic relationships. That's just what SAMCO's bank and small credit union-appraisal management services are about. If you've never worked with an outside appraisal management company before, consider some of the benefits.
How SAMCO AMC for Small Banks and Credit Unions Can Work for You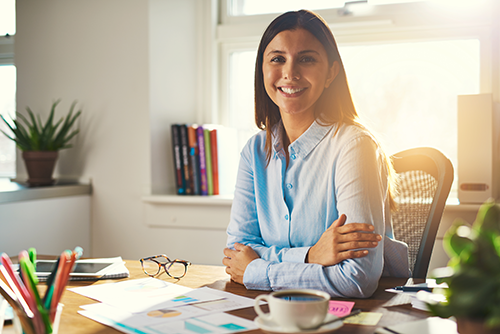 The first thing you'll notice when you start using SAMCO appraisal management for smaller credit unions and banks is the value we put on relationships. We develop strong relationships with both lenders and appraisers because we respect the relationship these two entities share, and our whole mission is making sure both sides prosper. It's that kind of relationship that you so often find with small banks and credit unions, which is why SAMCO can be such a great fit.
Perhaps just as importantly, SAMCO AMC for smaller credit unions and banks can save you money. We find the appraisers you need so you don't have to spend money on in-house appraisal management staff, where you'll often pay for time when you're not actually using them. If you have an in-house appraisal management team in your employ now, you know how much it is costing you. Wouldn't it be great if you could offload those costs, shifting those employees to positions where they can be more useful and eliminating a department you really don't need? 
Reducing Costs & Streamlining Communication
That's what you can do with SAMCO as your appraisal management company. You can save thousands of dollars in noninterest expense with greater efficiency, effectiveness and regulatory compliance, because our focus is completely on providing you with the best appraisal management services possible.
SAMCO streamlines the relationship between lenders and appraisers with user-friendly platforms that allow you to easily access all the appraisal management data you need to make correct lending decisions and determinations. At the same time, we keep you in compliance with the ever changing banking regulations between lenders and appraisers.
Contact SAMCO for Reliable, Effective Appraisal Management Today
SAMCO-AMC helps smaller financial institutions like small banks and credit unions maintain effective communication with the appraisers they work with, while helping manage vital appraisal data and freeing up loan officers to focus on providing the best loan options they can to as many borrowers as possible. To learn more about how SAMCO's appraisal management services can work for you, to get started now or to request a free trial to see our services in action, give us a call at 888-832-1129.