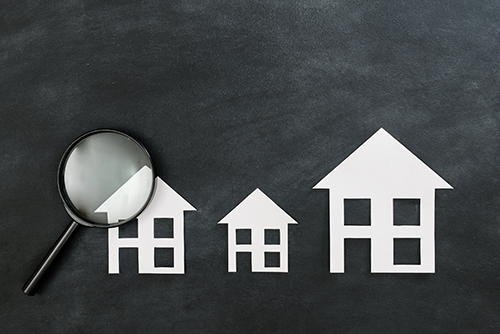 The quality of an appraisal has always been important to the community bank and credit union, but now with the 2010 Interagency Appraisal and Evaluation Guidelines, it's not only "Is the estimate of value correct?"; it's also "Is the appraisal content meeting federal standards and requirements?".
Examiners Will Review An Appraisal
On page 18 of the new 2010 Interagency Appraisal and Evaluation Guidelines, it states, "examiners will review an appraisal or evaluation to determine whether the methods, assumptions, and value conclusions are reasonable. Examiners also determine whether the appraisal or evaluation complies with the Agencies' appraisal regulation and supervisory guidelines as well as the institution's policies...Institutions that fail to maintain a sound appraisal and evaluation program or to comply with the Agencies' appraisal regulations and supervisory guidelines will be cited in supervisory letters or examination reports and may be criticized for unsafe and unsound banking practices."
Every appraisal provided by SAMCO has a comprehensive review. This review ensures that each appraisal complies with USPAP, Appraisal Standards, and the individual community bank/credit union's own appraisal requirements. Then that review is attached to the appraisal file and sent to the community bank. In any transaction analysis an examination team may conduct, they will find that graded review in the file with the appraisal. This review would comment upon any departures and lists the USPAP and appraisal standards checked. If the appraisal was returned to the appraiser for corrections, additional comments, or additional comparables, you will see the paper trail and ALL of the commentary. Examination teams appreciate the complex audits performed by SAMCO.
We Only Work With Community Lenders
SAMCO Appraisal Management Company only works with community mortgage lenders, with a focus on community banks and credit unions. When a new relationship is established and as we start using the new client's approved appraiser list, an adjustment period occurs. Most appraisers (especially those working for community banks/credit unions) are not accustomed to a complete audit of their work. Many times the appraisal is incomplete or doesn't meet USPAP or appraisal standards. The first three months, using a new community bank's approved appraiser list, over 80% of those appraisals do not meet our audit process and are returned to the appraiser for corrections or additions! This is critical! This thorough audit will eliminate any problems through "transaction tests" by compliance examiners. With the IAG, bank examiners WILL be reviewing appraisals to make sure standards are met.
SAMCO Appraisal Management Company does one thing, and we do it well. We provide quality appraisals through our ongoing appraisal review process. That process reduces underwriting requests and corrections. Our process ensures that all appraisals are completed with conformity to your specific requirements/guidelines and USPAP appraisal standards. That means faster loan approvals and superior loan performance for you!
USPAP Trained Review Staff
Each appraisal is individually audited by one of our trained reviewers. This audit staff is overseen and consists of licensed General and licensed Residential appraisers. We do not use an automated "check" system. Today's real estate markets are challenging, no matter where in the country you are. With the 2010 Interagency Appraisal and Evaluation Guidelines, accuracy and quality are more important than ever, especially with examination teams now reviewing your appraisals. Computerized audit systems simply cannot interpret or analyze appraiser comments, which are critical to valuation justification. If you are reviewing each appraisal for logic and reasonableness, shouldn't your appraisal management company also?