Management Solutions Made Easy
Welcome Lenders
We are committed to earning your loyalty one appraisal at a time.
Finding the right company to help you grow your business and help your borrowers close their loans while offering compliance services is a hard choice. There are many AMC's out there, and the options are very different. SAMCO provides a support system you can count on with transparency on our services, fees, and status board. Turnaround times and service fees are very competitive, with no minimum orders, no set-up fees, and no contracts. We keep our clients with our exceptional service, not a contract. Our set-up process is simple for a very USER-Friendly order board with one-on-one support. Don't have time to talk? Use our Contact Us link to request more information. We will send you our company information, service information, and fee schedule.
How it works
NO SETUP FEES.

Regulatory compliance at no cost to the lender.

Only your board approved appraisers or our open appraiser list.

Appraiser files for annual board approval package or regulatory audit.

Additional appraiser approval information.

Real time communications via web platform, status/notes page and loan Officer view

Electronic Direct delivery to borrower (optional)
National coverage

Appraiser support

UCDP Upload (optional)

Customary and reasonable appraiser fees (always)

Two-stage accounting

Two-week appraiser pay

Monthly turn time reports
Quality Management - Quality and Service Scores
Turn Time Management - Complete Paper Trail
Appraiser Management - Real Time Updates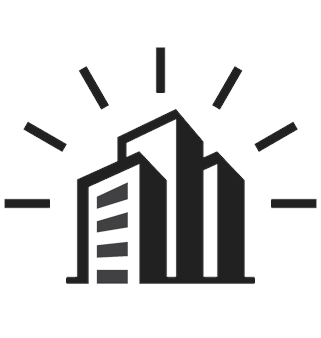 The Onboarding Process
What do we need from you to start placing orders today?
Processor List
Appraiser List (if applicable)
Fee schedule
Lender requirements checklist
It's pretty simple and doesn't have to be complicated. Additional services (i.e. Electronic borrower delivery, UCDP Upload, EAD Upload) can be added at a later time, and remember even though these are add-on services, there is no additional cost to you or your borrower.
Choosing Your Services
SAMCO offers a mix and match of services to fit into your workflow cost-effectively.
We provide a comprehensive management service for appraisals & evaluations of residential and commercial properties. We also offer a review-only service along with an order-only service.
Appraisal Management
Appraisal Reviews
Evaluations
Review Only Services
Order Only Services
Preferred Appraiser List -Onboarding
When onboarding your preferred appraisers, please provide a preferred appraiser list, and we will reach out and register them into our system to receive orders; there is no setup fee.
Open Appraiser List
SAMCO has an extensive panel of appraisers for challenging coverage areas. You can add any of our open list appraisers to your preferred list, vetting them through your requirements for becoming a preferred appraiser.
Appraiser Management
SAMCO provides annual documentation for your board approval /audit process. We provide our clients with each appraiser's current license, E&O insurance, and resume. In addition, we also offer quality and performance scores, investigation and violation checks.
Quality score -ongoing for each appraiser.

Performance score -continuous for each appraiser.

Investigation and violation check

ASC.gov Integration check
Revisions/Corrections/Requests for Value Reconsideration
Post-completion requests for revisions and corrections are easily handled through our order platform. Requests for Value Reconsideration for appraisal and evaluation assignments are available in SAMCO's web platform via the Reconsideration of Value Form. Requests submitted by the Client would offer alternate comparable sales for review and comment by the appraiser or evaluator. If upon review of Client/Borrower/Realtor supplied alternate comparable sales, and the Estimate of Value has not changed, the client has several options available. The Market Value Dispute Resolution is explained in detail.
Market Value Dispute Resolution
As per the Dodd-Frank Act and the 2010 Interagency Appraisal and Evaluation Guidelines, a client may dispute the Estimate of Value of an appraisal. In a dispute, the Client may order a Review Appraisal, either desk or field, that complies with Standards Rule 3 of USPAP. If the Review Appraisal does not support the original value estimate. Therefore, the Client may utilize the Review Appraisal or order a second Appraisal. The Review Appraisal and/or second appraisal would be at the Client's expense.
Frequent Questions
Questions can quickly be answered with a single call 888-832-1129
Here is our most common questions for your research, or try our FAQ page. First, a little of our backstory: in 2008, SAMCO Appraisal Management Company came into existence, focusing on regulatory compliance for community banks and credit unions. We have expanded our customer base and also our footprint over time. We typically add several states to our service area a year, and we have had steady growth since SAMCO was established. We work with various banks, credit unions, mortgage lenders, and national lender services.
We cover residential assignments, commercial assignments, evaluations, and we offer AVM's. SAMCO provides appraisal management and USPAP audit review services. There is no set-up fee or minimum order requirement.
You can use both, we have a preferred and a non -preferred appraiser list system. You can add to your preferred list from our current list of appraisers if you choose to. For commercial assignments SAMCO has "specialty" appraisers for different property types (hotel, gas stations, etc.). We distinguish by experience in hospitality, industrial, land, multi-family investment, office, retail, and other / AG.
We are a very user-friendly company to work with. Meaning we answer the phone, we also have an open order board, where you can see your orders in real time. Your team will be able to see order statuses and updates from the appraisers that our team sees.
We are integrated with the UCDP/ EAD if you sell to Fannie and/or Freddie. We can upload your reports as part of our service to you.
We offer as part of our service to you a full appraiser board package that includes all order information you would need for an audit (internal or external).
YES, up to three orders of Residential type appraisals the management fee is waived, you will only have to pay for the appraisers reasonable and customary fee. No contracts or obligations and no strings attached, just excellent service get started today!! 888-832-1129