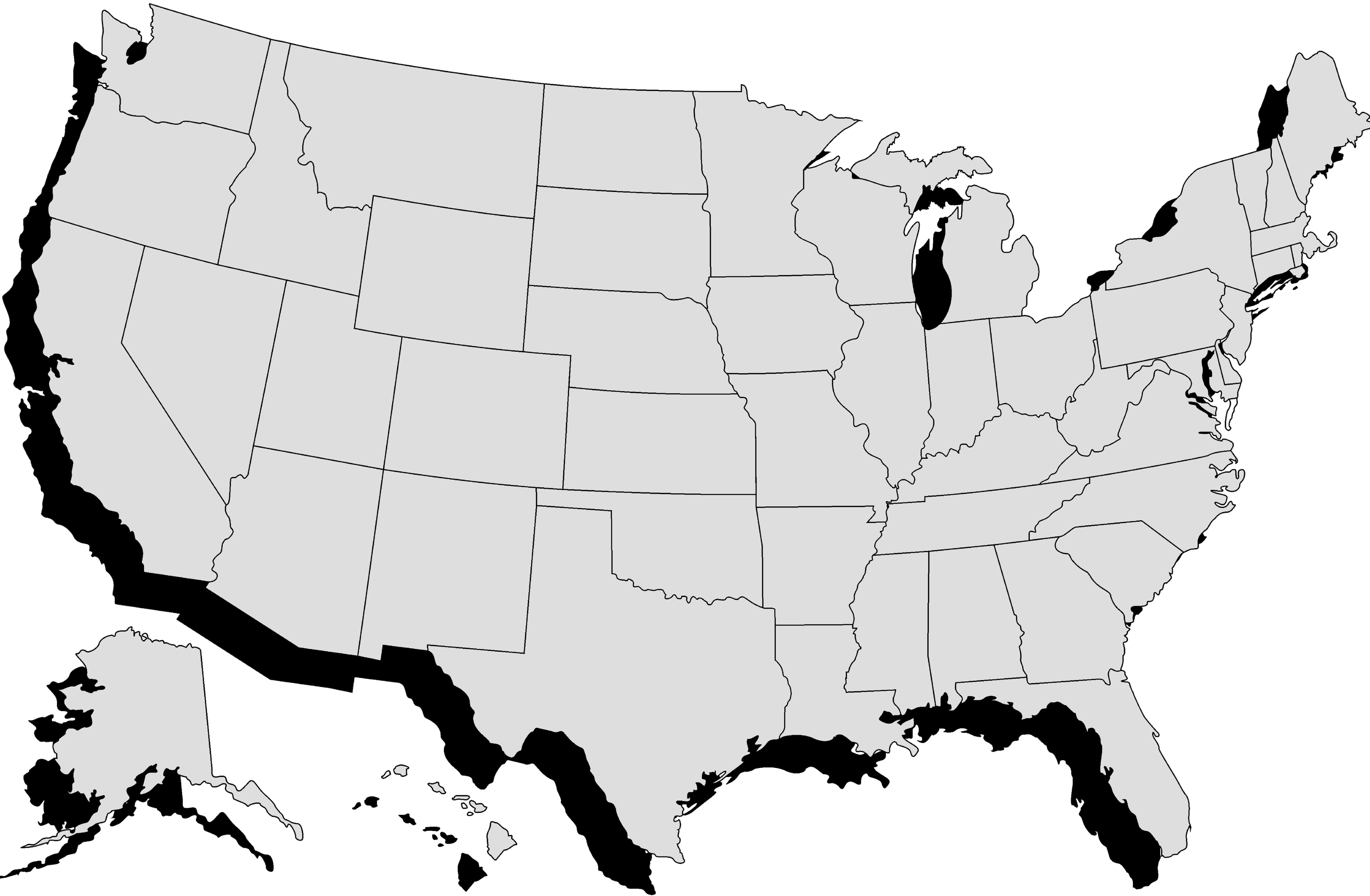 Nationwide Appraisal Management Services
At SAMCO, we consider ourselves a national appraisal management company with a community focus. Unlike most appraisal management companies, we don't emphasize that we serve the entire United States. That is an approach for mortgage brokers, not community bankers and credit unions.  SAMCO works specifically in our client's CRA designated area with their board approved appraisers/evaluators. But what happens if that great bank customer of yours purchases a vacation home in Florida or Wisconsin? Or maybe it's in the Rocky or Appalachian Mountains? If you get a mortgage application for outside your CRA area, can SAMCO handle it? Absolutely! Like most AMCs, we have a national roster of appraisers to pull from for that unusual situation. It's not like the relationships that we establish with your local BOARD-APPROVED appraisers. Those relationships establish trust and respect, just like the ones you currently have now. SAMCO has the capability to provide you with reliable appraisal management services both in and outside of your local market.
If you are a new client, just submit your current approved appraiser list to SAMCO Appraisal Management Company. These appraisers will be added to SAMCO Appraisal Management Company's approved appraiser list and used for your own individual vendor rotation. This way the "feet on the ground" in your CRA assessment area do not change! 
Think back over what you have seen so far on this website. Has there been any encouragement for appraisers to sign onto SAMCO's approved appraiser list? Go to a few other AMC websites; sometimes it seems that recruiting appraisers is just as important to them as serving their client, the mortgage broker. The reason why we don't need appraisers to sign on from all over the United States is the fact that when we bring on board a community bank client, we bring on board their approved appraiser list also. Do we ever have to recruit more appraisers? Sure, but just in our bank client's CRA area. Then we go to that particular state and contact the appraisers that live and work in the counties that are needed, local appraisers for your local assignments.
Again, for that unusual mortgage that is outside of your typical lending area or a situation where you need to order a national appraisal, we have a nationwide roster of appraisers, to be able to recruit for just that one specific unusual appraisal assignment.
At SAMCO, we are a national appraisal management company with a community focus. Our nationwide appraisal management services can assist your institution today.

Appraiser independence has become a reality, no matter where the funding originates. Whether it's an in-house loan, Fannie/Freddie, FHA, Rural Home Development, or Federal Home Loan Bank funded, the appraiser is to be independent from the bank's lending staff with each appraisal being USPAP reviewed.  
States Where We've Worked
With our nationwide appraisal capabilities we've worked in the following states: (click to expand info)
STATE LICENSING INFO: