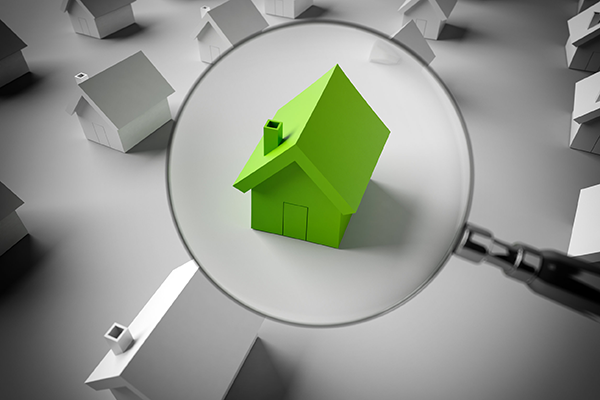 Sometimes a bank or other lending institution will utilize valuations for asset management or other in house loan options. In these cases, they may seek some sort of real estate evaluation, such as commercial valuations for business properties or residential valuations for homes.
The 2010 Interagency Appraisal and Evaluation Guidelines specifically state in Section XIII that 'An evaluation should contain sufficient information detailing the analysis, assumptions, and conclusions'. Service Providers form 69E has been specifically developed to provide an Estimate of Market Value for single family residential purposes, and conforms to the 2010 guidelines.
SAMCO 's Evaluation form and Audit package have been designed for this purpose. Evaluations would be completed by a licensed real estate professional (Real Estate Salesperson/Broker, Engineer, Auctioneer, etc.) The evaluation format would provide all of the requirements listed above from the 2010 Interagency Appraisal and Evaluation Guidelines, as well as the Auditors Tax Card, and other supporting documentation. There are 14 specific requirements that a real estate valuation has to meet. Our goal is to provide valuation management services that meet these requirements and provide all necessary information to the involved bank or lending institution.
SAMCO Commercial and Residential Evaluation Services
The residential and commercial evaluation products are suited for small to moderate properties providing a simple, less expensive, and effective, regulatory compliant option for asset monitoring and/or Consumer Lending. Evaluations are not meant to take the place of an appraisal and would be inappropriate for complex valuation assignments. SAMCO can provide you with evaluations that meet the standards you need for your evaluations to be useful, including a drive-by inspection with a real estate professional who will include tax assessment and comparable sales. If your company feels the need to get an evaluation for a property, this procedure is not a formality. You want to be confident that when you spend the time and money to get an evaluation, you will have the information you need when it is complete. At SAMCO AMC, we can provide our valuation solutions nationwide to serve your needs.
SAMCO Evaluation Features
SAMCO residential and commercial evaluations are significantly less costly than appraisals. If you engage SAMCO to do your commercial or residential evaluation, you will get a drive-by inspection with photos and a detailed analysis of the property. While these evaluations are not USPAP-reviewed as an appraisal would be, we do perform a quality audit, which includes a quality and professionalism score for both evaluation and evaluator in accordance with 2010 Interagency Appraisal and Evaluation Guidelines.
The individual performing the evaluation is a licensed real estate professional with specific and detailed knowledge of the type of property, residential or commercial, that they are evaluating.
Get an affordable assessment
Order Your Real Estate Evaluation Today!
A SAMCO real estate evaluation is a great way to get an affordable assessment of a property's value without going through a full appraisal process. Of course, if you decide down the road that you do need a full appraisal, SAMCO is ready to find you the ideal appraisers to get the job done. To learn more about engaging our Evaluation or our Appraisal services.