Building Long-Term Relationships with Community Banks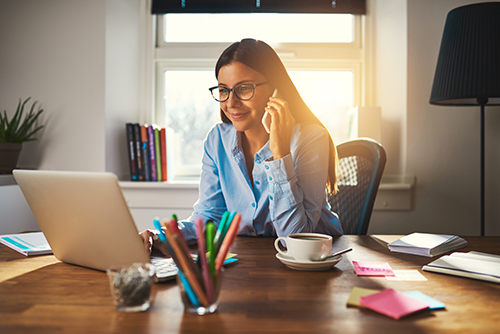 SAMCO is different from most appraisal management companies. (How many times have you heard that kind of statement?) In this case, it's very true in one specific area. Most AMCs typically work for mortgage brokers or wholesale GSE lenders, not community bankers or credit unions. Would you say there is a difference in business philosophy between the two? Yes, you're right; there is! Do a search for appraisal management companies, and click on any one of them. You will probably see they have an easy to use "Order an Appraisal" key. That's because these appraisal management companies do not expect to develop long-term relationships with community banks - SAMCO does. When we develop a relationship, it's for the long-term. We know that, just like you, to have that long-term relationship, we must provide the best service possible. Just like you with your customers, a relationship is formed through almost daily communication and on-site visits.
Research and On-Site Visits
The first step in the community bank - appraisal management relationship is information gathering. As you learn more about SAMCO Appraisal Management Company from our website, you might decide to just pick up the telephone and call us directly with your questions. That's great! We have questions also, allowing us to create a program specifically for you. The next step is scheduling an on-site presentation with the community bank/credit union's key personnel: Underwriting, Compliance, Residential Lenders, Processing, and Senior Management. This again is where SAMCO is different from other AMC's.  We will meet with you face-to-face.  In our mind, this is a key fundamental in developing a working relationship and trust.  Before that group meeting, you would receive SAMCO's due diligence package and a SAMCO Service Agreement tailored specifically for your community bank. This service agreement will exactly specify SAMCO's responsibilities and how this entire vendor relationship works. Many of our clients incorporate this into their appraisal policies and appraisal procedures. In addition to this in-person meeting, we'll even provide an appraisal management demo or free trial. We'll work with you on appraisals, but drop our management fee during the demo. That's how committed we are to building a relationship. Our demos allow you to get a feel for whether or not SAMCO is the right fit for you.
---
SAMCO Appraisal Management Demos
We're so confident you'll love our appraisal management service that we want to start you off with an appraisal management free trial. This is a no-risk, no-obligation opportunity to try out our services and see if they are right for you. You'll get to see firsthand the benefits of an effective appraisal management company and how we can save you time, money and stress in ways you never imagined. One of the reasons we are so effective as an appraisal management company is the relationships we build with both lenders and appraisers. That starts with the respect we have for what they do and for the people who use their services. We want to show you how that caring and respect can work for you, and, it starts by letting you try our management services for free. With our appraisal management demos, we'll wave our management fees for the first couple appraisals. All you'll have to worry about is the appraiser fees.  If you've looked around our site, heard about what we can do and you're sure we can help you, let's get started right away! If you'd rather kick the tires a little first, we understand. Let us know you're interested in a free trial for appraisal management and we'll get to work. Developing a working relationship takes time and effort. But it all starts with a simple telephone call.
You Focus on Your Community …

We'll focus on you.