Before you choose an appraisal management company, you should know why they are necessary. There are many reasons, but we'll start with compliance.
AMCs Help with Federal Compliance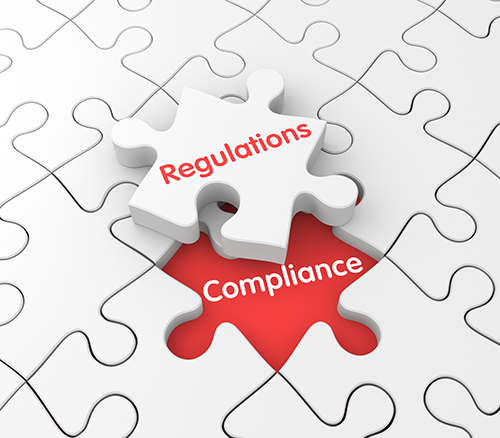 In 2010, new regulations were introduced called the 2010 Inter-Agency Appraisal & Evaluation Guidelines or "IAG." These new regulations didn't just reaffirm the separation of the appraisal order management from the Loan Production staff, but emphasized the importance of an Appraisal Review Process.
The Dodd-Frank Act, Federal Reserve Interim Final Rule
Since July of 2010, when the Dodd-Frank Act was signed into law, awareness of appraisal management companies has grown, especially among community bankers who hadn't really heard about AMCs before that point. 
The Dodd-Frank Act and the Federal Reserve Interim Final Rule set up a Consumer Complaint Hotline, which includes complaints made against the mortgage lending process. In addition, paying the local appraiser the "customary and reasonable" appraisal fee has become law, with the community lender responsible if their vendor (AMC) does not comply. This is one reason why it is crucial to work with a trusted appraisal management company.
A Focus on Independence Between Lending & Appraising
One of the primary outcomes of this new legislation were new requirements strongly encouraging financial institutions to make lending operations and valuation processes independent of each other to avoid illegal activity. This is one of the primary areas AMCs can assist with, but there are many other benefits of teaming up with an appraisal management company.
The Advantages of Using an AMC
Typically, there are two options for appraisal management:
Banks/lenders create an in-house appraisal/evaluation management and review department at their own expense. This department not only has to separate the appraisal/evaluation order process from the loan process, but they also have to review each appraisal/valuation to ensure it meets USPAP and Appraisal Standards.
Banks/lenders order appraisals and evaluations through an appraisal management company (AMC) like SAMCO, with the AMC fee being passed on to the borrower.
The key difference between those two options is that with an AMC, you don't have to worry about eating the expenses of the review process or the fees, it all falls to the borrower, which saves you money, time, and resources. The overall cost of the appraisal process is part of the borrower's typical expense. Also, licensed and registered appraisal management companies go through the process of learning about compliance with current regulations so you, the lender, don't have to. That's just another way that using an AMC saves lenders money and time.
Appraisal Management Companies Help You Reduce Costs
This is the key area where SAMCO can help banks and lending institutions. The labor it takes for appraisal order management, managing the appraiser files, and most importantly now, conducting a USPAP and Appraisal Standard review is expensive. This is a cost that cannot be passed onto the consumer due to federal regulations, but an AMC cost can be passed onto the consumer. Banks can essentially make the same income from that mortgage loan, but at a significant cost savings.On top of that, SAMCO has fair AMC fees so that your work with us is affordable and effective.
In addition to cost savings, AMCs help ensure that banks are getting the most qualified and accurate appraisals/valuations from their appraisers. Asset quality is the foundation of solid and profitable mortgage lending, so this is a crucial area where appraisal management companies can benefit lenders.
Additional Reasons to Use an AMC
It greatly reduces the opportunity for fraud between lenders, sales people, and the appraiser, thus reducing losses due to overvalued security.
It saves the bank money! Banks cannot compete with the efficiencies that an AMC offers, not to mention the AMC fee gets passed along to the borrower rather than the lender.
RESPA – It's very difficult to define and recover the cost of an in-house management department as a closing expense that is compliant with RESPA. In-house costs are at the bank's expense, directly affecting your bottom line profit.
Using an AMC frees community bank/credit union management and staff for other more productive responsibilities.
Most appraisal management companies have stringent quality control programs that increase the overall quality of the appraisal report.
Get Started with SAMCO AMC Today!
SAMCO would love to help your financial institution save money by managing your appraisal ordering and review process. We offer accurate and reliable appraisal management services for lenders nationwide. Contact us today for more information and a free demo!